– rallye du chocolat© Geneva / Lausanne –
The Rallye du Chocolat takes you on a playful and gourmet walk to meet and discover the best chocolatiers of your city…
Originally planned to celebrate the International Day of Cocoa and Chocolate of October 1st, the first "Rallye du Chocolat" took place in 2015.
This unique event in Switzerland has proven to be very successful with the public and the chocolatiers, always happy to welcome chocolate lovers in their boutique.
SATURDAY, OCTOBER 7TH, 2017
Results
Jury Prize
– 1st Prize: Du Rhône Chocolatier
– 1st runner-up: Sweetzerland
– 2nd runner-up: M.&Mrs. Renou
Audience Prize
– Path A: Carole et Joël Mérigonde
– Path B: M. & Mrs. Renou
Winners of contest
– 1st : Loredana S.
– 2nd : Dimitry B
– 3rd : Rania P.
SHARE YOUR EXPERIENCE ON INSTAGRAM WITH
#rallye
duchocolat
The Choc' Passport: the only thing you need to do the Rallye!
The passport gives access to two different tours. The participant can choose to do Path A, Path B or both! At each step (each boutique), he or she tastes a unique chocolate creation and find out a word of the contest's mystery phrase.
In the passport, you'll find:
‣ A city map with the exact locations of the chocolatiers' boutique
‣ A flyer to use as ballot paper to vote for the best chocolatier and for the game-contest.
To participate in the drawing lots, the contestant must fill in the ballot paper with the following :
‣ Write down the contest's full mystery phrase.
‣ Answer a quiz.
‣ Give proof of passage to every boutique on the path with the ballot dully completed and perforated.
‣ Vote for his favorite chocolate creation and it's chocolate artisan
Et enfin déposer ce bulletin dûment complété dans les urnes présentes dans chaque boutique.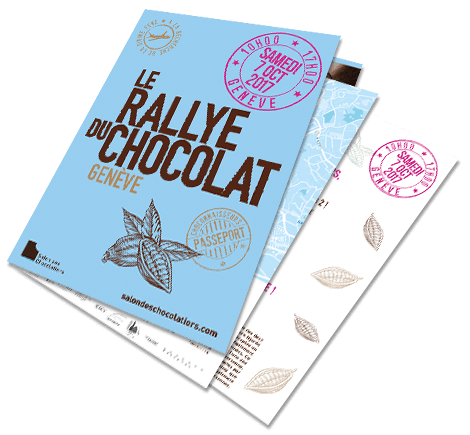 How to get the passports?
The registration is
mandatory.
Passports are available in pre-sale online through a ticketing service. The participant must print his ticket in order to be able to exchange it for the passport at the point of withdrawal.
The total amount of delivered passport is limited to 2500 (free included).
Online purchasing gives access to preferential rates for the passports and TPG daily pass.
For those who would like to purchase a ticket on the spot, the day of the Rallye, 500 passports will be available for the public at the ticketing service located in "Salle communale de Plainpalais", Rue de Carouge, 52, 1205 Geneva.
ONLINE PRE-SALE
▸ CHF 5.-/person from age 16
▸ Free for children under age 15 included
ON THE SPOT ▸ CHF 10.-/personne ▸ CHF 5.-/from age 12 to 15 ▸ free until age 11 included
Point of sale/ withdrawal
Participants having purchased online tickets are welcome to pick up their passports:
▸ Saturday October 7th, 2017 at la Salle communale de Plainpalais (Rue de Carouge 52, 1205 Geneva)


chocolatiers participants en 2017
5 rue de la Confédération
1204 Genève
T +41 (0)22 310 37 52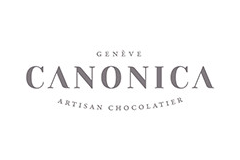 Galerie Marchande
Gare CFF Genève Aéroport
Route de l'Aéroport 25
1215 Genève 15 Aéroport
Tel: +41 22 788 55 57

8A chemin J. B. Vandelle
1290 Versoix
T +41 (0)22 755 10 05
6 rue Hoffmann
1202 Genève
T +41 (0)22 734 11 11
3 Rue de la Confédération
1204 Genève
T +41 (0)22 311 56 14
13 Place de l'Octroi
1227 Carouge
T +41 (0)22 732 11 35
chocolatiers participants depuis le début de l'aventure
37 Rue de Vermont
1202 Genève
T +41 (0)22 733 75 62
39 Rue Joseph
1227 Saint Joseph
T +41 (0)22 329 90 06
69 rue du Rhône
1207 Genève
T +41 (0)22 735 57 63
5 Rue du Mont-Blanc 1201 Genève T +41 (0)22 310 49 48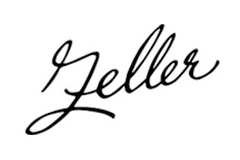 1 Place Longemalle
1204 Genève
T +41 (0)22 349 23 34
retrouvez
tous nos
chocolatiers
artisans
dans les rues
de genève
The game
RULES AND CONDITIONS
▸ Complete at least one of the two paths (A or B) suggested through the city by visiting all 6 chocolate factories on this path.
▸ Answer the quiz and find the contest's mystery phrase thanks to the clues collected at every chocolate boutique.
▸ Fill in your personal details and information
▸ One ballot only per person.
Prize Draw
Winning ballots will be sorted and put in a ballot box to conduct a random draw, behind closed doors.
3 winners will receive the «Choconnaisseur», diploma, chocolate bars and various gifts from the sponsors of the Rallye du Chocolat©.
In addition, the first winner will receive a gift voucher for a chocolate workshop.
2017 Geneva "Rallye du Chocolat©" Prices
Retrouvez nos éditions précédentes du rallye du chocolat©