Chocolate is not called "the food of the Gods" without reason.
With its incomparable tasting intensity, chocolate invites contemplation and escape by evoking often unequalled emotions and feelings.
Even though chocolate is something that one appreciates individually, it is first and foremost a pleasure to be shared and that bring people together.
This is why we organize sensory and tasty experiences with corporate gastronomic events around chocolate.
Our gourmet lunches, Chocoapéros and Connoisseurs events are the perfect opportunity to enjoy together the divine bean and share exceptional moments.
Do you wish to get a better understanding of tasting in order to fully appreciate chocolate? Join our sensory exploration program!
With our creative workshops, learn how to make chocolates and create your own artistic creations!
Finally, discover the charms of the gourmet and cultural guided tours of the city to know more about the chocolatiers and the historical neighborhood of the City of Geneva.
Appreciate the present moment and the perfect chocolate that goes with it…
These personalized events are intended for companies and individuals.
Chocolate can also be tasted and enjoyed during lunch breaks. We propose light and gourmet lunches with hundreds of tasty flavors. Surprise your colleagues, clients and partners by sharing with them an "all chocolate" escape!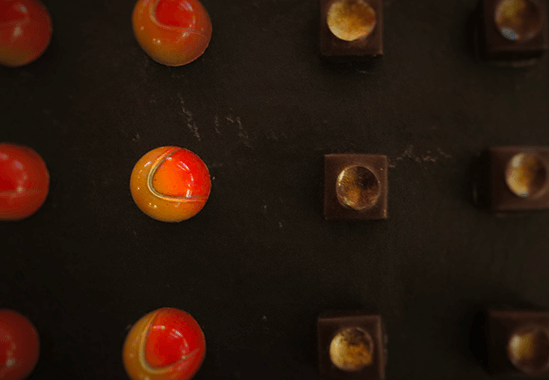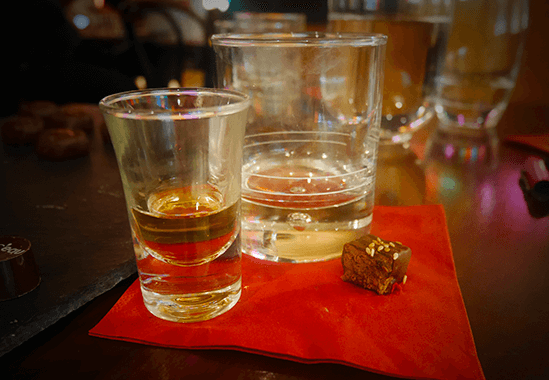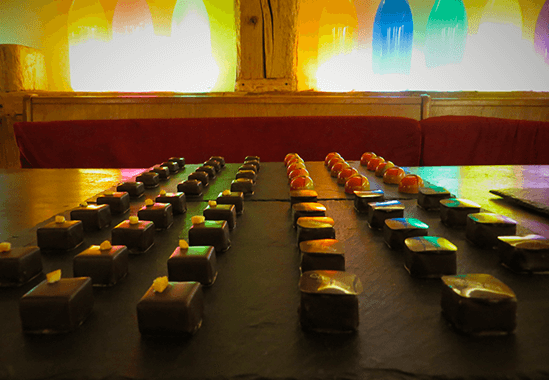 After work is also be a great moment to enjoy culinary delights. Our after-work chocolate tastings are the perfect opportunity to connect with colleagues, deepen relations and help create a team spirit. During this delightful interlude, you will have the opportunity to taste original beverages and to blend complex flavors of great vintage wine, spirits and chocolate.
Are you ready for an unforgettable Chocoapéro?
Our connoisseurs' events are tailor-made for the demanding chocolate enthusiasts who wish to know more about the surprising gastronomic chocolate combinations and other delicate dishes. On demand, we organize personalized dinner around top quality chocolate products.
Definitely a simply exceptional "physiosophic" experience!
Sensory journey
Explore a sensory approach through a journey of initiation to chocolate flavors and tastes to discover subtle aromas from the cocoa bean to the chocolate.
Initiation tasting-sessions
Study chocolate in all it various forms and find out the mysteries behind so that it will not hold any secret for you!  
Chocolate making
Assisted by a chocolatier, take your apron and work hand-on to create your own chocolates! Truffles, praline, ganache and other chocolate delicacies.
Artistic creations
Benefit from the tips and hints of a chocolatier and make your own creation like a pro!
Whether for a special private occasion or for corporate events, these fun and gourmet workshops are made for you/what you need!
Treat yourself and those you love with a unique experience or think about our gift package!
Canton of Geneva and Swiss Romandie have the most admirable chocolate craftsmen. Follow our guide and discover amazing chocolatiers. Chocolate is a very savory continent; do you know it?
Treat yourself with a "gourmet safari" where you can learn more about the city of Geneva and explore its neighborhood with various gourmet stops at chocolate boutiques.
Tuesday and Friday: from 10 AM to 12 PM and from 4.30 PM to 6.30 PM
Saturday: from 10 AM to 12 PM and from 2 PM to 4 PM.